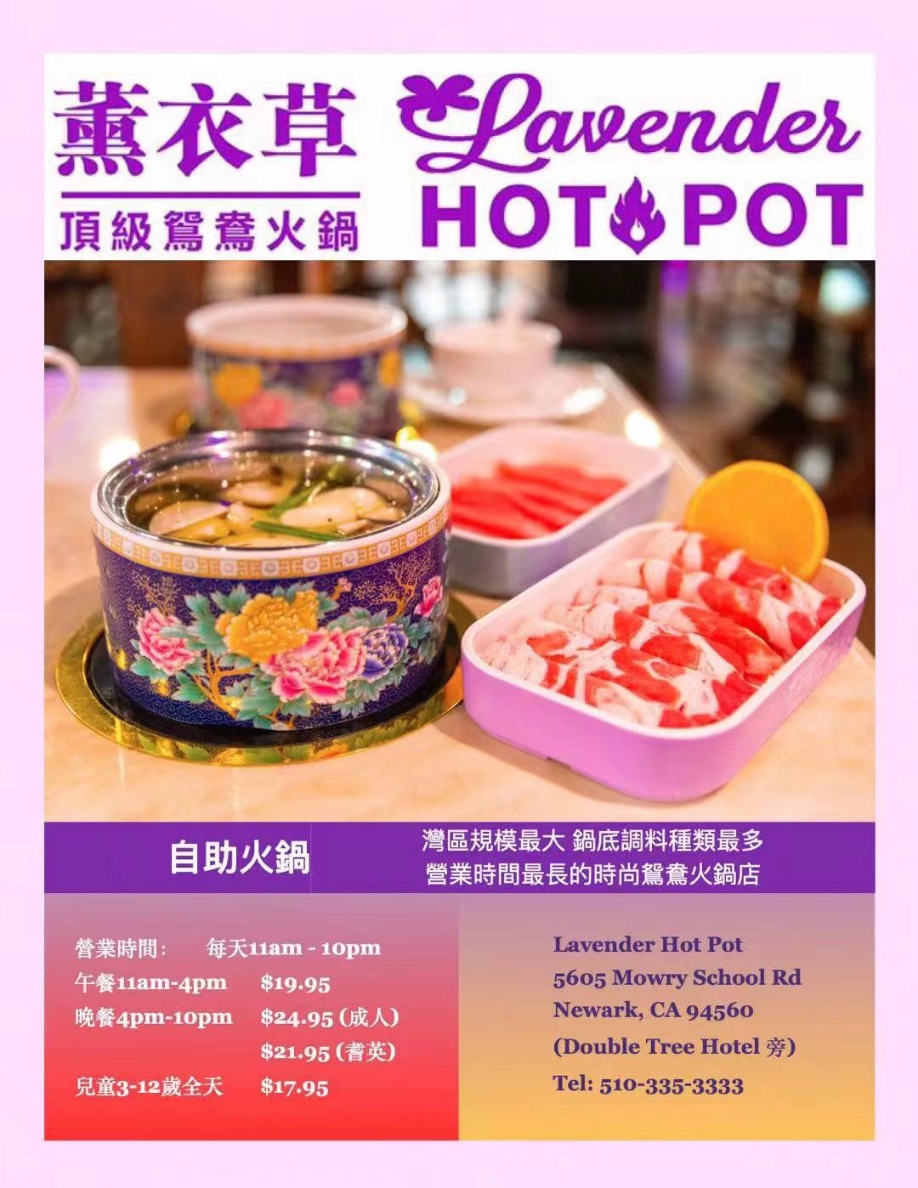 News
Lavender hot pot is now open for indoor and outdoor dining!
It was a long wait for our fan guests, it is finally open! 🎉🎉🎉 Lavender hot pot will be fully open for outdoor garden and indoor dining from now on. All-you-can-eat hot pot is available from 11 am to 10 pm. All employees have been vaccinated. Welcome everyone to come and share the happy time!
5605 Mowry School Rd Newark TEL: 510-3353333
Delicious Classic Hot Pot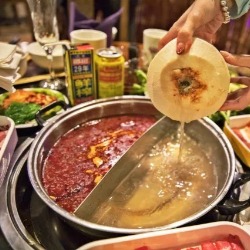 Featured Hot Pot
Fresh seafood. High-quality meat with special soup base, the most luxurious feast in winter.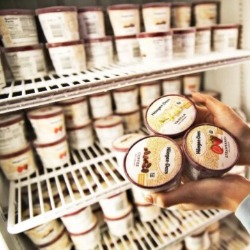 Top desserts
After a delicious meal, enjoy unlimited top Haagen-Dazs ice cream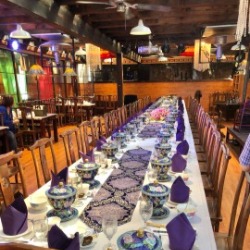 You are welcome to come and enjoy a delicious hot pot in a Chinese-inspired and beautiful environment. Meet family and friends and experience the unique style of lavender and Yunnan.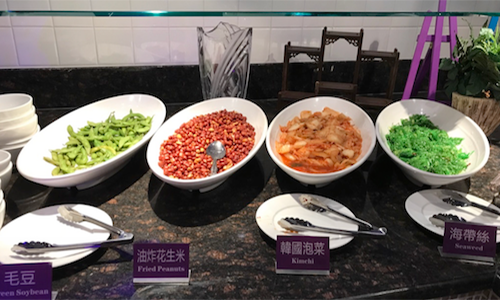 Free four starters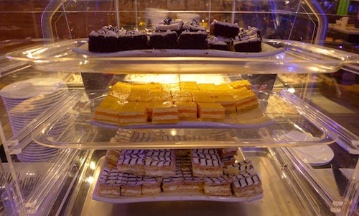 Four kinds of fruit, two kinds of cakes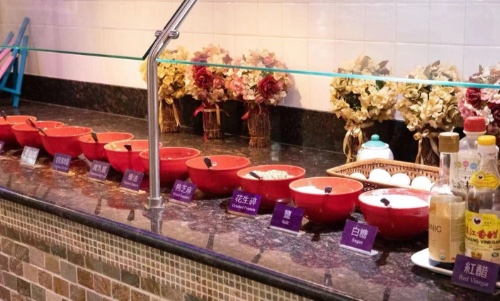 Thirty seasonings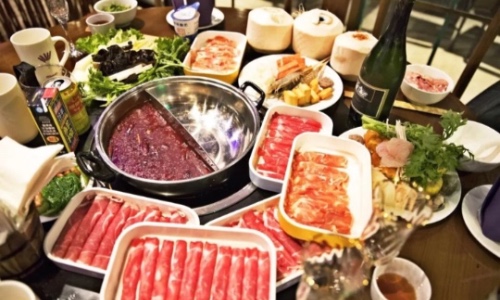 Fourteen kinds of hotpot soup from different countries and regions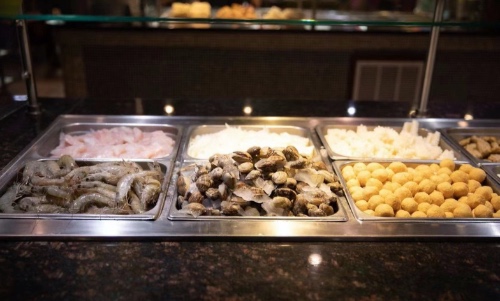 A variety of high quality food ingredients such as Muslim Muslim meat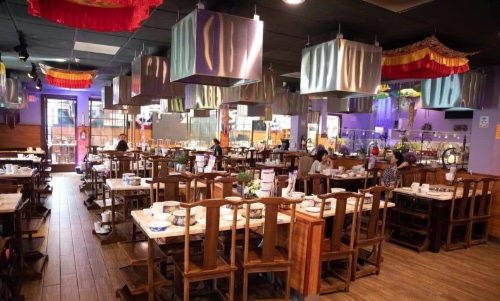 43 large vents, enjoy delicious, no smell on body